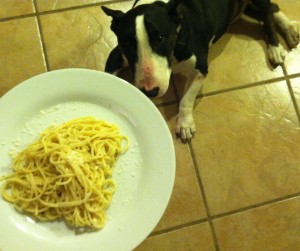 Pasta Cacio e Pepe
This is a Roman dish. Cacio di Roma is a semi-soft cheese made in the Roman countryside from sheep's milk. It's hard to find. I use Parmigiano-Reggiano cheese, instead, which I prefer. Plus, you can find it anywhere.
Buy a whole piece, and grate it fresh. Don't buy it previously grated–it doesn't taste nearly as good. And don't buy that stuff that comes in a box–that stuff is nasty.
I usually cook a half-pound of pasta. From start to finish this dish takes less than a half-hour. It serves two or three people, depending on who those people are. It's a great, quick side dish, and kids love it.
This is my friend Patrick Clifford's favorite dish. He's a legendary music biz exec; he's signed everyone from the Romantics, to Etta James to the Neville Brothers to Blues Traveler. He's now VP of Disney Music Nashville.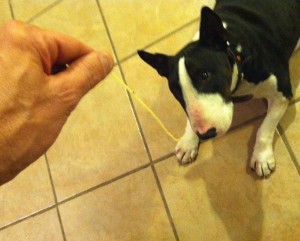 Ingredients
3 or 4 tablespoons of Kosher salt
Half a pound of pasta, I use spaghetti
3/4 cup Parmigiano-Reggiano cheese, plus 1/4 cup for sprinkling
4 tablespoons unsalted butter
Fresh cracked black pepper
Take the butter out of the fridg. Put it in a big serving bowl, large enough to hold the pasta.
Get a large pot, fill it with cold water, and put it on the highest heat you got.
When the water comes to a full boil, add the salt, then add the pasta.
When the pasta is al dente, drain it and add it to the serving bowl—put it right on top of the butter, which should be a little soft by now. Mick 'em up.
Add the cheese. Mick 'em up.
Grind a generous amount of black pepper over the pasta. Mick 'em up.
Dish it up—sprinkle a little grated cheese on top, and add a little freshly-ground black pepper if you like and…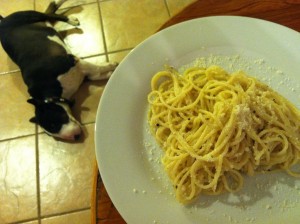 MANGIAMO!